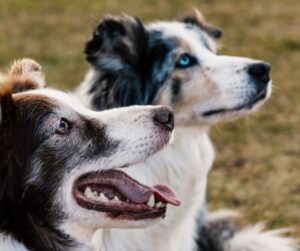 Cloning your dog is easy with Gemini Genetics, in association with ViaGen Pets & Equine!
Your veterinarian will collect a small skin tissue sample from your dog. This process is a minor procedure and can take place up to 5 days after the passing of your dog providing their body has been kept chilled. Depending on your location, your vet may also be able to take the skin sample for you before your pet passes away, either as a standalone procedure or as part of another procedure. This depends upon your location and must be under the approval of your vet. Live sample taking process can be seen here –
Jack's Genetic Preservation Journey
The sample is then shipped to our centre in the UK where we can perform the time critical genetic preservation. For UK based clients, Gemini Genetics can organise for private same day collection of your dog's valuable genetic sample, for safe transit and faster processing times.
Following genetic preservation at our centre, your dog's genetic sample can be safely stored in our state of the art storage facilities until you are ready to clone your dog. Or, alternatively, if you are ready to go straight away, we can organise safe shipping to our partner, ViaGen Pets & Equine, who will complete the dog cloning process for you.
Our partnership with ViaGen Pets and Equine means genetics can be safely preserved in the time critical stage after sample taking, to enable long term preservation and safe shipping once the decision to clone your dog is made.
And with genetic preservation available from just £500 + VAT, cloning your dog is more affordable than you think! Contact Gemini Genetics today for more information! Tel: 01948 666 295. Email: info@geminigenetics.com. Like and follow our Facebook page for latest news and events! Gemini Genetics | Facebook
#dog cloning dog cloning uk uk dog cloning how much does it cost to clone a dog pet cloning uk can i clone my dog uk uk dog cloning can i clone my dog how do i clone my dog uk pet cloning pet cloning uk can i clone my pet uk how much does pet cloning cost? how much does dog cloning cost? can i clone my dog?