My dog has died. What do i do?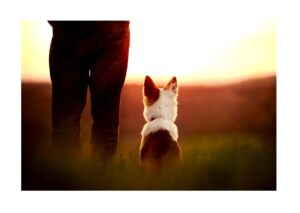 The loss of a much loved pet is one of the hardest times in life. For many, pets, including dogs, become irreplaceable family members, providing unconditional love, companionship, loyalty and life enriching fulfilment. When your dog passes away, it can be incredibly hard to know what to do for the best. Decisions over pet burial or pet cremation will need to be made but you may also be unsure on how best to remember your loving friend and how to begin to recover yourself.
Pet genetic preservation can help with this. From a small tissue sample taken after your dog has passed away, Gemini Genetics can indefinitely preserve their DNA and preserve it in a unique way that retains the ability of the DNA to regenerate and replicate in the future. In this way, it provides the opportunity to clone your dog. This process enables you to own the closest possible living replica to your original dog in the future. The clone and original will have the exact same DNA, will share a closely comparable physical appearance and unique behavioural traits. Factors that can be of huge comfort and enable you to be close to your original dog once again – the clone and the original are genetic twins that are born at different time periods.
Even if you are not ready to clone at the time your dog passes away, the initial genetic preservation can provide comfort that your dog's unique genetics are indefinitely preserved and available should the option of cloning arise in the future. And costing just £400 + VAT, this is a service that should be and is aimed to be accessible to most dog owners, so that everyone has the chance to preserve the genetics of their much loved canine companions.
If your dog has passed away and you are interested in preserving their DNA in this way, be sure to contact Gemini Genetics as soon as possible. Keep your dog's body chilled (not frozen) and contact our centre via 01948 666 295. Your dog's body must not be frozen as this can damage the DNA and prevent sample viability. Tissue samples must also be taken and received within 5 days of their passing. Contact Gemini Genetics today and we will help you make all the required arrangements and preserve your dog's unique and treasured genetics for future regeneration. Tel: 01948 666 295 for emergency assistance.