Horse Cloning! With Gemini Genetics!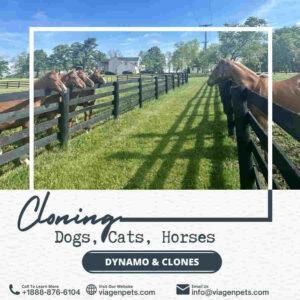 Horse Cloning! With Gemini Genetics!
By recreating the complete genetic set of a proven performance horse,
you are providing the cloned horse with the genetic building blocks to achieve the same proven success as the original.
More and more people are now cloning their elite performance horses, once in a lifetime equine companions, breeding mares with invaluable dam lines and geldings where conventional breeding is not possible.
Clone Your Horse! With Genetic Preservation from Gemini Genetics!!
Starting from just £500 + VAT!!  For Stallions, Mares & Geldings!
Contact us today for more info!
Tel: 01948 668 057
horse cloning horse cloning uk clone my horse clone my horse uk uk horse cloning