We are extremely proud of our partner companies and charities below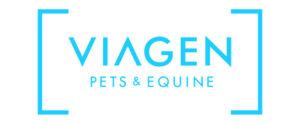 The Worldwide Leader In Cloning the Animals we Love
At Gemini Genetics, we work with ViaGen Pets and Equine, the worldwide leader in cloning, based in Texas, USA.
Once your animal's cells are genetically preserved at our facility here in the UK and you choose to move forward with cloning, Gemini Genetics will safely ship your animal's cells to ViaGen Pets and Equine. ViaGen Pets and Equine will provide the cloning process from start to finish in the USA.
Our partnership with ViaGen Pets and Equine ensures your animal's genetic samples receive the highest level of preservation and regeneration techniques to ensure the greatest chance of successful cloning for your dog, cat or horse.
Our Other Proud Partners
We are also very proud to be associated with these other companies