Cat Cloning! Clone your cat with Gemini Genetics & ViaGen Pets & Equine!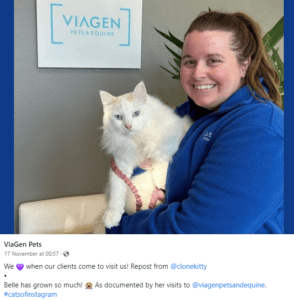 Our US partner
ViaGen Pets and Equine
have a lovely visitor with them! Meet Belle, a healthy and beautiful cloned cat!
If you are based in the UK or Europe and are interested in cloning contact us at Gemini Genetics!
Making cloning accessible!