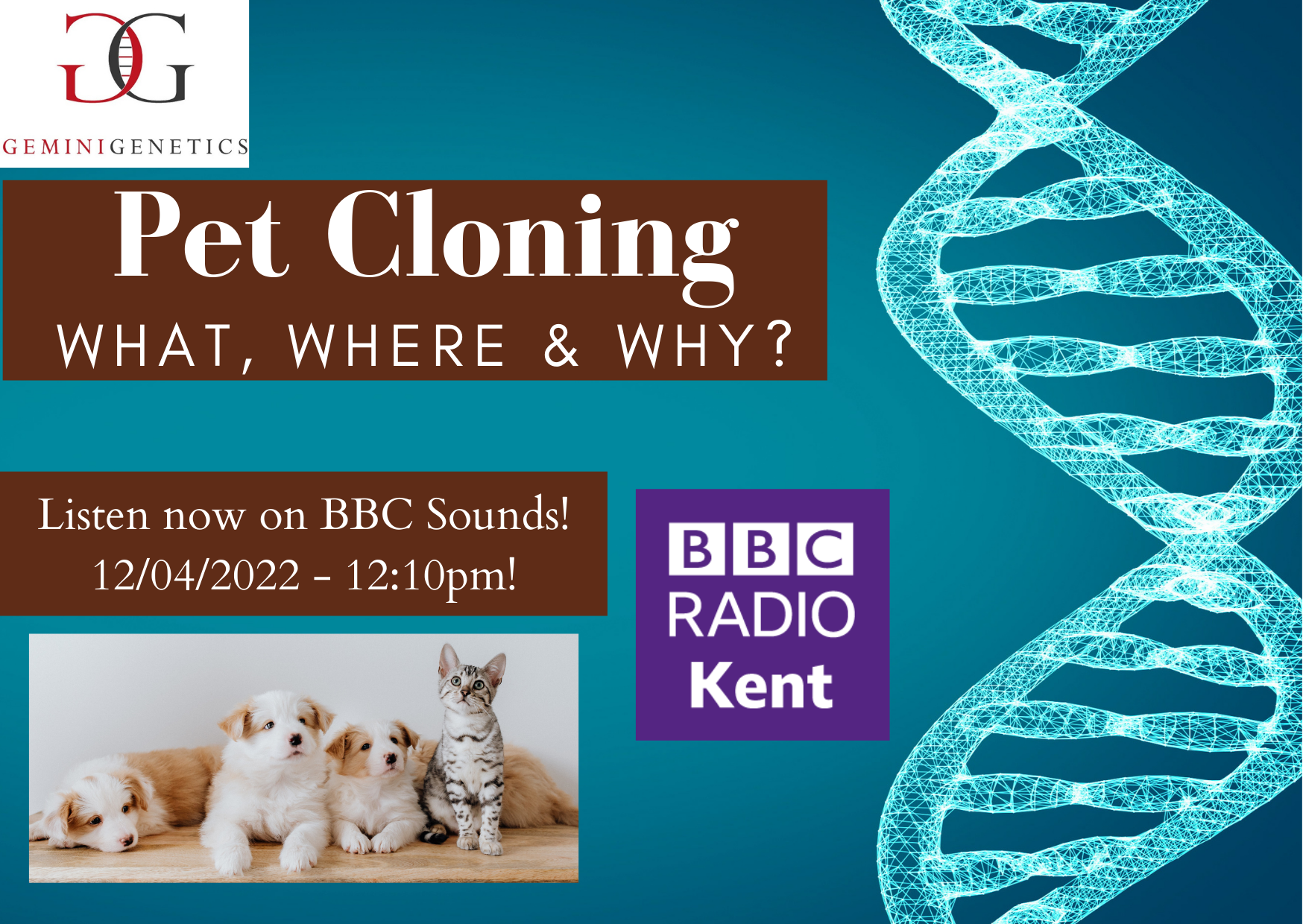 Are More People Cloning Their Pets?
'Pet Cloning – What, Where & Why?'
Gemini Genetics talks to BBC Radio Kent this morning about pet cloning and why more people are cloning their pets!
Available on BBC Sounds – 12/4/22 – Julia George Morning Show -2:15hrs – https://www.bbc.co.uk/sounds/schedules/bbc_radio_kent#on-air
Learn more about pet cloning via our website www.geminigenetics.com – pet genetic preservation & cloning in association with ViaGen Pets!