Our Cloned Dog Gem! AlderFest 2023!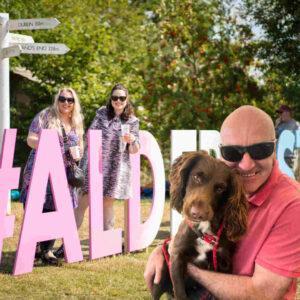 Gem had a wonderful time a
t
AlderFest
this weekend with
Gemini Genetics director Tullis Matson and celebrities AJ & Curtis Pritchard!
Gem is a beautiful example of a happy and healthy cloned dog! And is a wonderful mascot to represent the applications of cloning for both domestic animals at Gemini Genetics and endangered animals via our sister charity
Nature's SAFE
!
Learn more about how charity Nature's SAFE are safeguarding the future of our natural world – https://www.natures-safe.com/