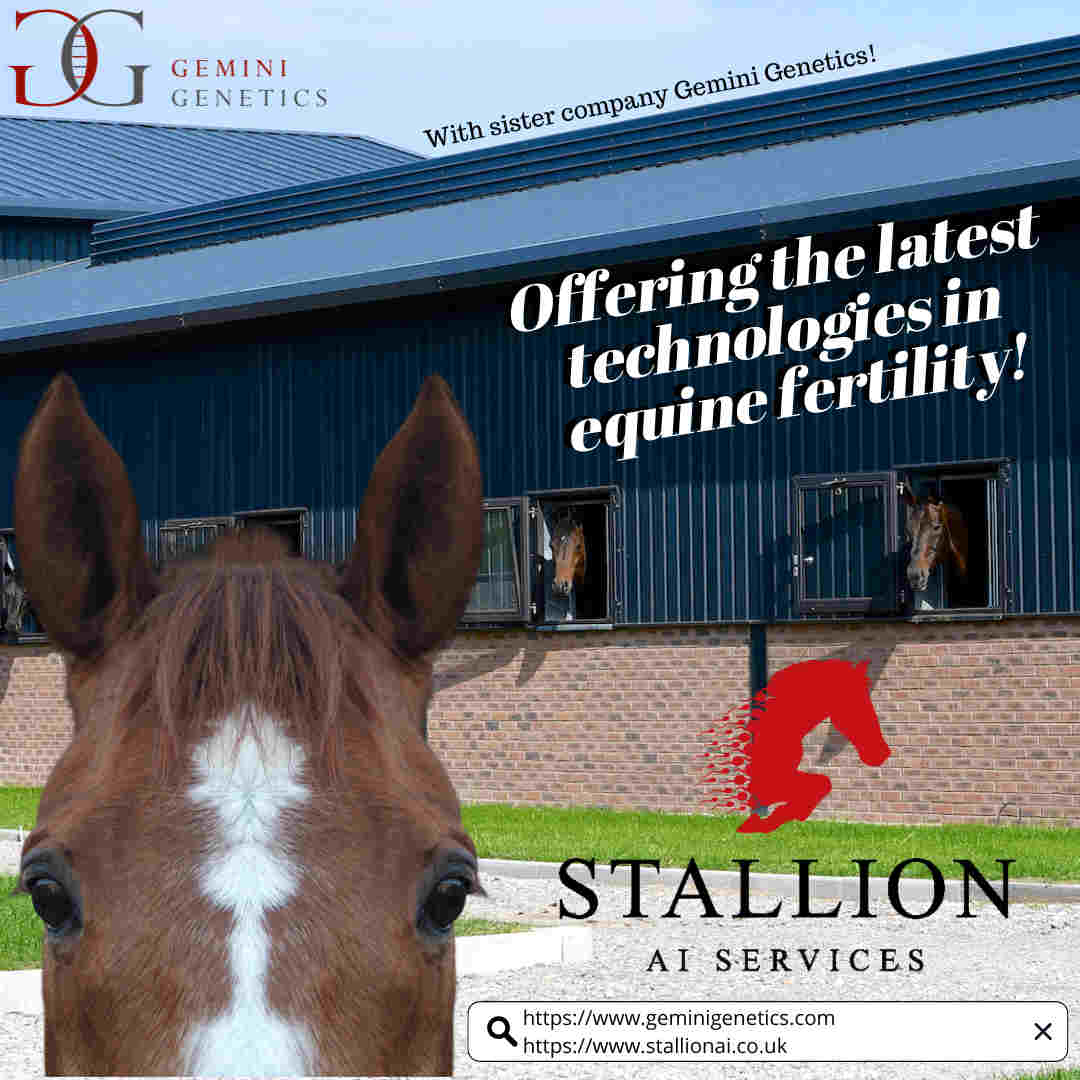 Our Sister Company, Stallion AI Services
About Us: Our Sister Company, Stallion AI Services
Here at Gemini Genetics, we are a proud sister company of Stallion AI Services – providing owners of both stallions and mares with top of the range fertility services and knowledge.
Stallion AI Services is one of the world leading companies specialising in equine fertility. With a state-of-the-art laboratory and the latest technologies in horse semen assessment, there is a large array of equine fertility services that Stallion AI Services offer, which may be complementary to any horse owners considering genetic preservation with Gemini Genetics.
What Services do Stallion AI Services Offer?
Stallion AI Services provide services which include mainly horse semen collection, freezing, storage and distribution. Which is then accompanied by semen assessments to determine the quality of your stallion's semen, using such insights as progressive motility and concentration.
Other services include equine fertility courses, stallion marketing on social media, featured ads in the yearly directory, or being entered in the stallion showcase as well as full on-site livery and dummy training while the semen samples are taken.
Stallion AI also provide an equine fertility supplement specifically designed to improve your stallions semen quality for fresh, chilled and frozen horse artificial insemination.
Further questions:
How much does horse semen cost in the UK?
Can you ship horse semen globally from the UK?
How much does it cost to store horse semen in a sperm bank?
Equine fertility courses near me?
How to choose a stallion for breeding?
Visit the Stallion AI Services website for answers on these and further information on equine fertility – https://www.stallionai.co.uk
Stallion AI Services – Sister company to our team here at Gemini Genetics – UK pet & equine genetic preservation for cloning! Visit our website here – www.geminigenetics.com