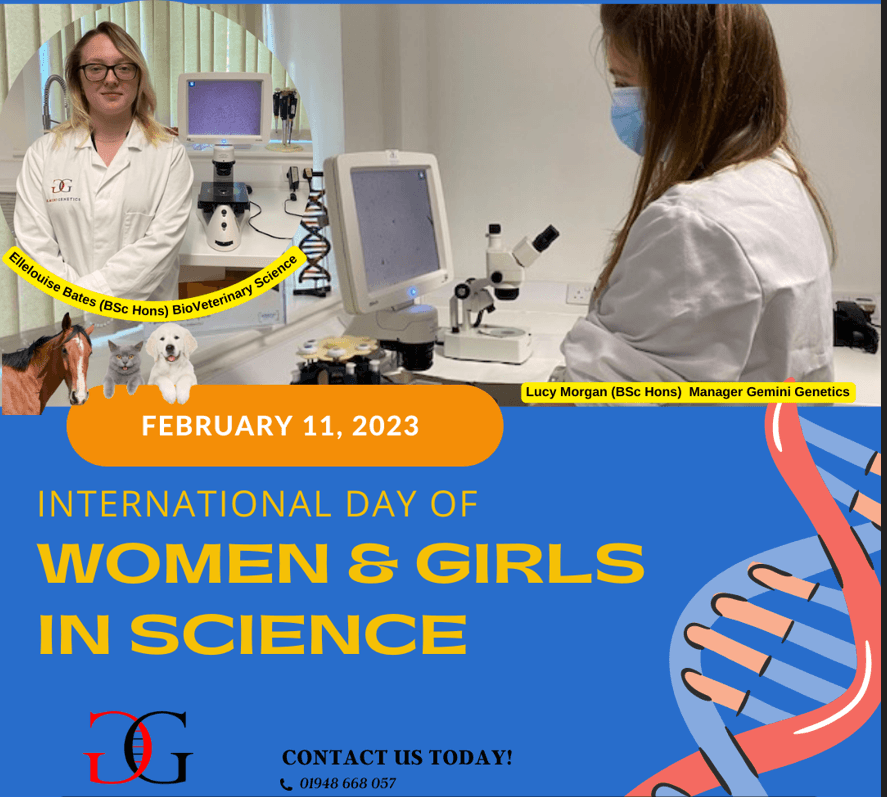 Gemini Genetics – Women & Girls In Science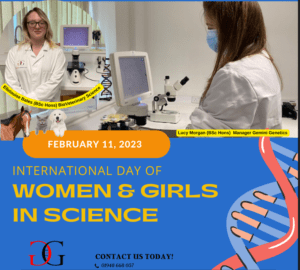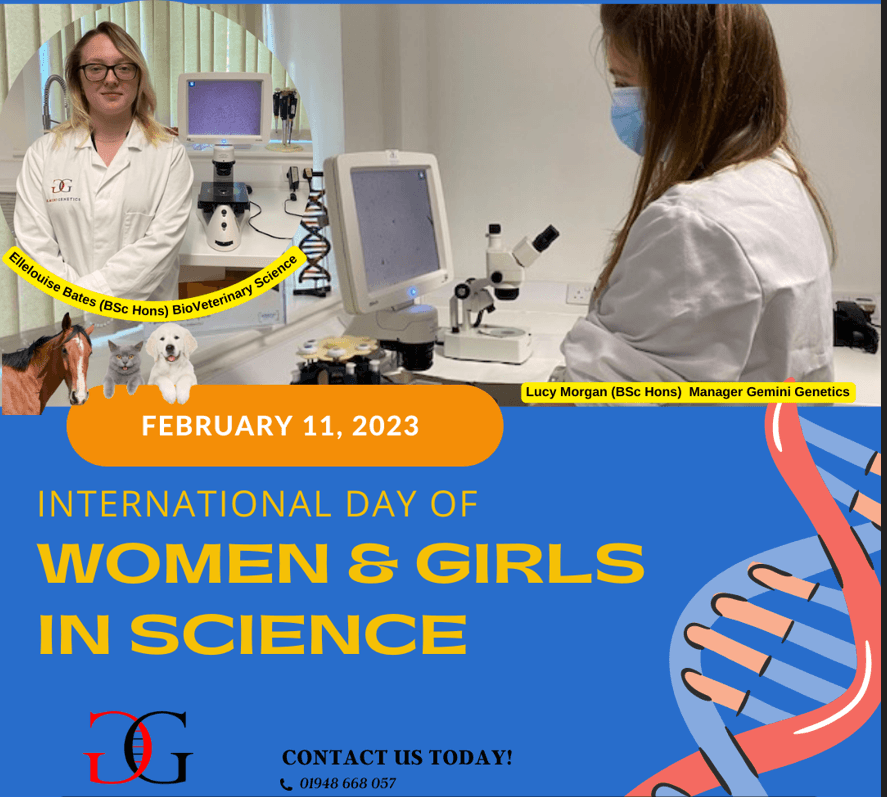 International Day of Women and Girls in Science is celebrated annually on February 11th. Highlighting how equal participation in Science for women and girls ensures diversity in the pool of researchers and brings in fresh perspectives.
It is vital in any sector to understand the importance of women and girls!
Here at Gemini Genetics, we have a female based team that are always here to help you and your furry friends!
Learn more about animal genetic preservation and pet cloning at
Gemini Genetics
here – https://www.geminigenetics.com/ – dog cloning, cat cloning and horse cloning. UK based dog, cat and equine cloning. 
#cats
#kitten
#catperson
#horses
#foals
#dogs
#dogslife
#theloveofadog
#puppies
#puppylove
#Canine
#caninecompanions
#theloveofadog
#doglover
#dogbreeds
#animals
#ourdogs
#petlovers
#science
#WomenInSTEM
#women
#genetics
#DNA
#sciencelover
#womeninscience
#saturday
#weekend dog cloning clone your dog can i clone my dog can you clone your dog UK UK dog cloning pet cloning uk uk cat cloning can i clone my cat cat cloning uk uk pet cloning uk dog cloning clone your dog uk