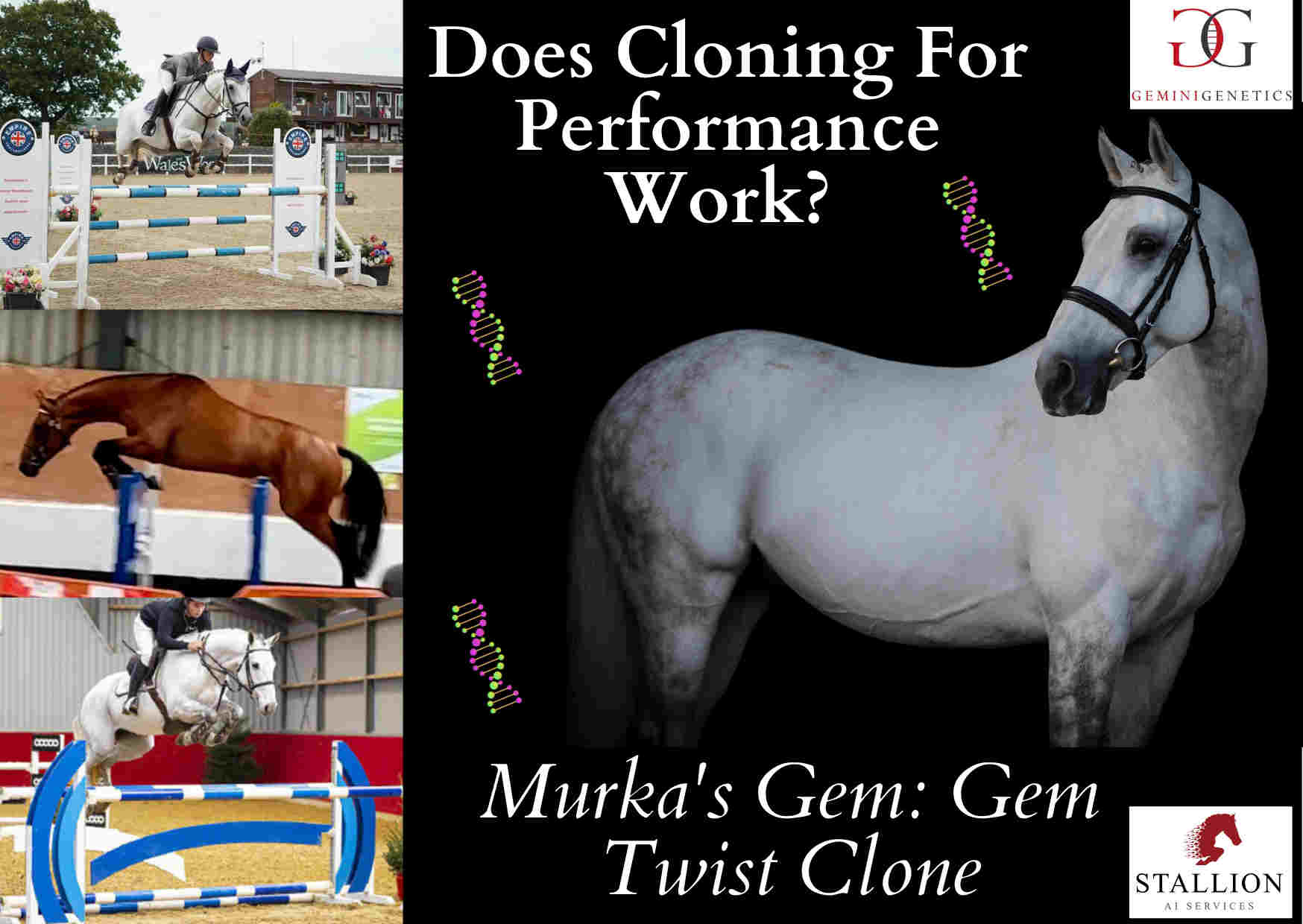 Does Cloning A Horse For Performance Work?
⭐Does Cloning For Performance Work? ⭐🧬
By recreating the complete genetic set of a proven performance horse, you are providing the cloned horse with the genetic building blocks to achieve the same proven success as the original! 🧬🧬
There are now a number of cloned horses to demonstrate this concept and more coming through!
Stallion Murka's Gem for example is a clone of legendary show jumping stallion, Gem Twist. Murka's Gem is now at an exciting point in his breeding career where his offspring are now out on the competition circuit and showing the carry through of performance genetics from the original horse.
Another example are the Chilli Morning and Cruising clones. Now under saddle and starting their own ridden careers!
Learn More About Equine Cloning Here! https://www.geminigenetics.com/horse-cloning/
https://www.stallionai.co.uk/animals/stallion/murkas-gem  Stallion AI Services 
#genetics
#uk
#britishbreeding
#equine
#equinesport
#equestrian
#equestrianism
#horses
#britishbreeding
#equine
#breeding
#mares
#stallions
#gelding
#geldings
#performance
#equestrian
#equinesport
#rarebreeds
#ponies
#foalsof2022
#stallionsatstud
#cloning
#genetics
#LatestTechnology
#sport
#thursday
#news
#ukbusiness
#horseofalifetime
#competitionhorse
#elitesporthorses
#ponyofinstagram
#horsesofinstagram
#PonyOfALifetime