Gemini Genetics & Guards Polo Club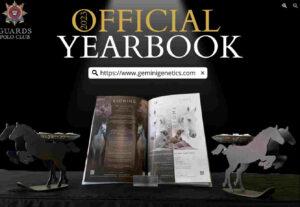 Gemini Genetics
have had the amazing opportunity to be featured in the
Guards Polo Club
2023 Official Yearbook! Along with
ViaGen Pets
!
This polo club is the largest in Europe in terms of membership and number of grounds! And with some of the highest rated players in the world being a part of this amazing club as well as having a close relationship with the Royal Family, the Guards Polo Club, is without doubt, is one of the most famous polo clubs in the world.
And Gemini Genetics are thrilled to be a part of it! Available to help anyone recreate the complete genetic set of a proven performance horse; providing the cloned horse with the genetic building blocks to achieve the same proven success as the original!
Contact us today for more information on equine cloning!
Tel: 01948 668 057
Email: info@geminigenetics.com