Dave Vet Elite Kennel Fertility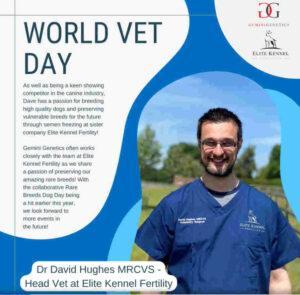 Dave Vet Elite Kennel Fertility
Meet our amazing head vet – Dave!
As well as being a keen showing competitor in the canine industry, Dave has a passion for breeding high quality dogs and preserving vulnerable breeds for the future through semen freezing at sister company
Elite Kennel Fertility
!
Gemini Genetics often works closely with the team at Elite Kennel Fertility as we share a passion of preserving our amazing rare breeds! With the collaborative Rare Breeds Dog Day being a hit earlier this year, we look forward to more events in the future!