Cloned Przewalaki's Horse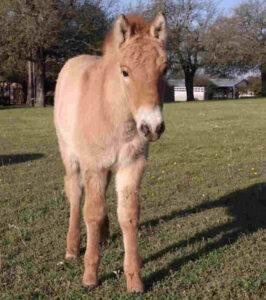 **EXCITING UPDATE** 2ND CLONED PRZEWALAKI'S HORSE!**
Through the collaborative efforts of
Revive & Restore
,
San Diego Zoo
Wildlife Alliance, and our US Partners
ViaGen Pets
& Equine a second Przewalaki's Horse clone was born! He is the genetic twin of the world's first ever cloned Przewalski's Horse, Kurt, who was born 3 years ago from the same stallion's living cell line.
This is an amazing step forward for endangered species conservation as until his birth in February of this year, cloning had only successfully produced a single individual of any endangered species!