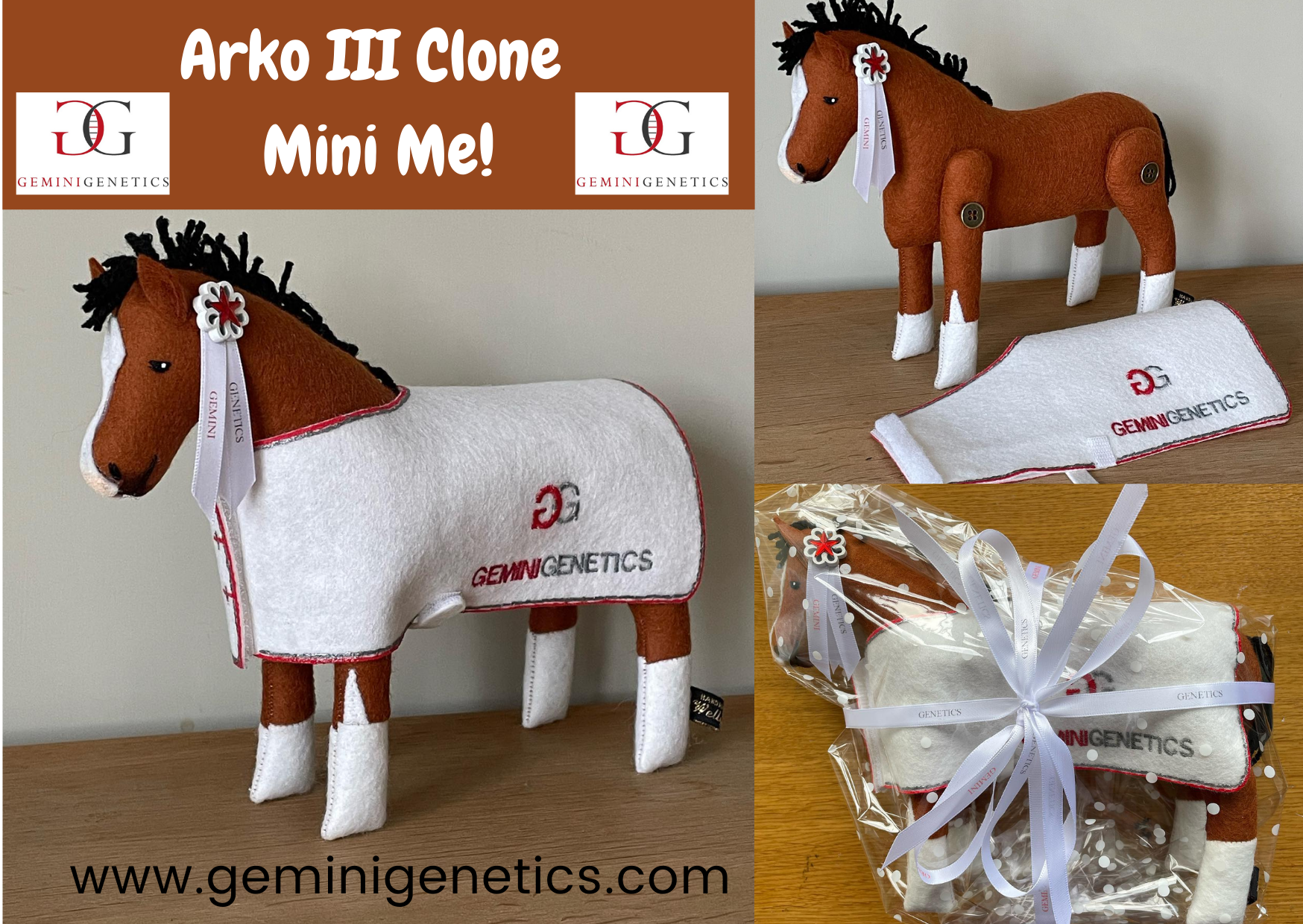 Thank you to Wellykim for a beautiful 'mini me' of Arko III Clone!
And to Sarah Wilkes from our sister company, Stallion AI Services, for a beautiful gift to mark the very special cloning of international show jumping legend, Arko III!
Our little mini me stands proudly in the Gemini Genetics lab. He now just needs a friend to join him!
Learn more about equine genetic preservation and cloning here – www.geminigenetics.com