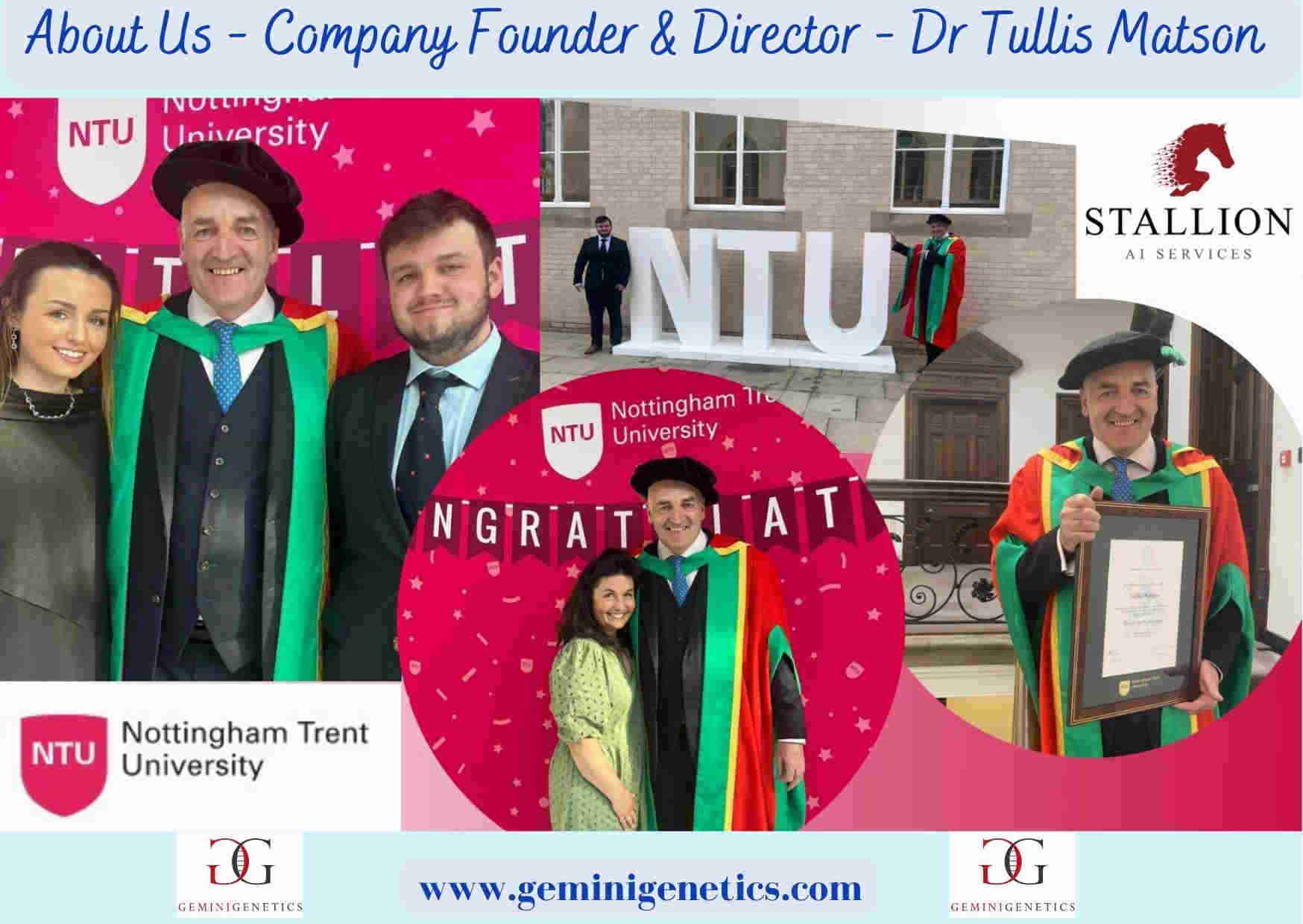 About Us! Company Founder & Director – Dr Tullis Matson
About Us – Company Founder & Director, Dr Tullis Matson
Founder and director of our sister company, Stallion AI Services, Tullis Matson is a leading figure in the world of equine assisted reproduction. In addition to Gemini Genetics, he is also director of Elite Kennel Fertility and the founder and chair of charity Nature's SAFE, which uses genetic preservation to help save animals from extinction. In recognition of his incredible contribution to animal assisted reproduction, Tullis was deservingly awarded an University in April this year!
Learn more via our website – www.geminigenetics.com
Gemini Genetics – Pet Genetic Preservation & Cloning, in association with ViaGen Pets!
#dogs
#cats
#doctor
#about us
#company director
#honorary
#honorary doctorate
#genetics
#equine
#dog breeding
#cloning
#cryopreservation
#science
#technology
#latest news
#university
#nottingham trent university