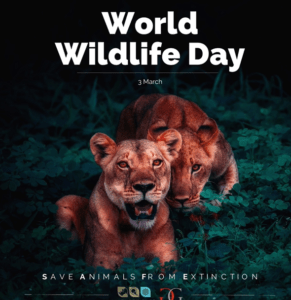 World Wildlife Day!!
Did you know as many as 30 to 50 percent of all species are possibly heading toward extinction by the mid-century?
And so, here at
Gemini Genetics
, we are passionate about supporting our sister charity
Nature's SAFE
on their mission to Save Animals From Extinction! Working with zoos across the country to preserve the DNA of our worlds endangered species, keeping them safe for the future!