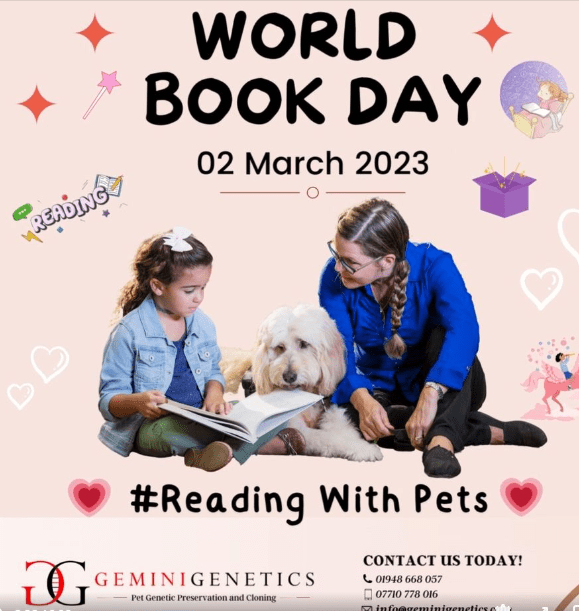 Wold Book Day! Reading With Pets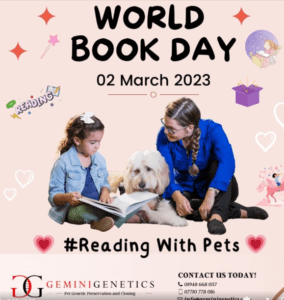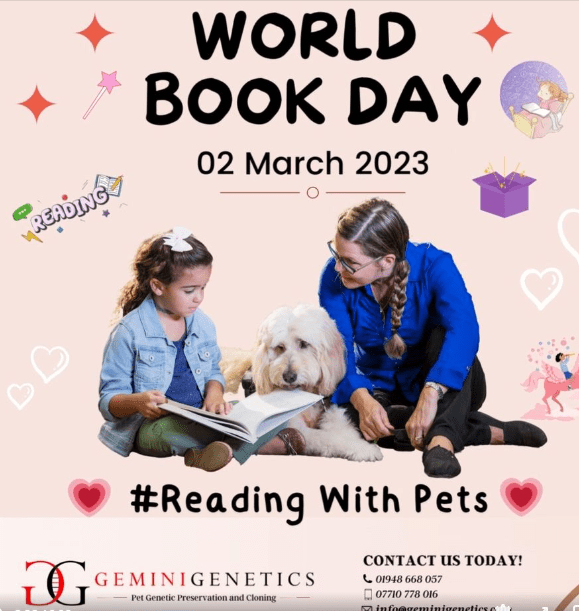 Happy World Book Day!!
#WorldBookDay
A Day To Celebrate The Wonderful World Of Books!
Reading is an essential developmental skill for children, awakening their mind and feeding their imagination! Reading with pets can be a great way to encourage little ones in their reading journey. And pets can enjoy it too! What better a way to spend an afternoon than with your little human fiend listening to their latest story book!
Happy
#WorldBookDay
from
Gemini Genetics
– UK pet & equine genetic preservation & cloning!
www.geminigenetics.com