What's Coming Up For Gemini in 2023!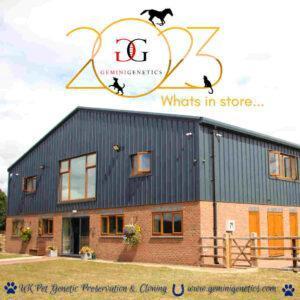 23rd Feb 2023 – Natural History Museum event with our associated charity Nature's SAFE!
18th March 2023 – Rare Breeds Dog Day – Using Science to Save Our Breeds! Our event of the year! Educational day to showcase how we can use the latest science & technology to help save rare breed dogs
22nd April 2023 – Stallion AI Services Open Day – Our sister company open day and official start to their equine breeding season. Not to be missed and Gemini will be exhibiting too!
Learn more about animal genetic preservation and cloning at Gemini Genetics here – https://www.geminigenetics.com/
#newyear
#newyear2023
#2023events
#dogs
#cats
#horses
#puppies
#canine
#kitten
#foals
#pets
#petlovers
#animals
#DNA
#genetics
#natrualhistorymuseum
#stallion
#savethedate
#events
#friday
#weekend pet cloning clone my dog dog cloning dog semen freezing canine fertility elite fertility stud dog uk dog cloning pet cloning clone my dog clone my pet pet cloning uk uk dog cloning can i clone my dog? can i clone my dog UK? UK dog cloning