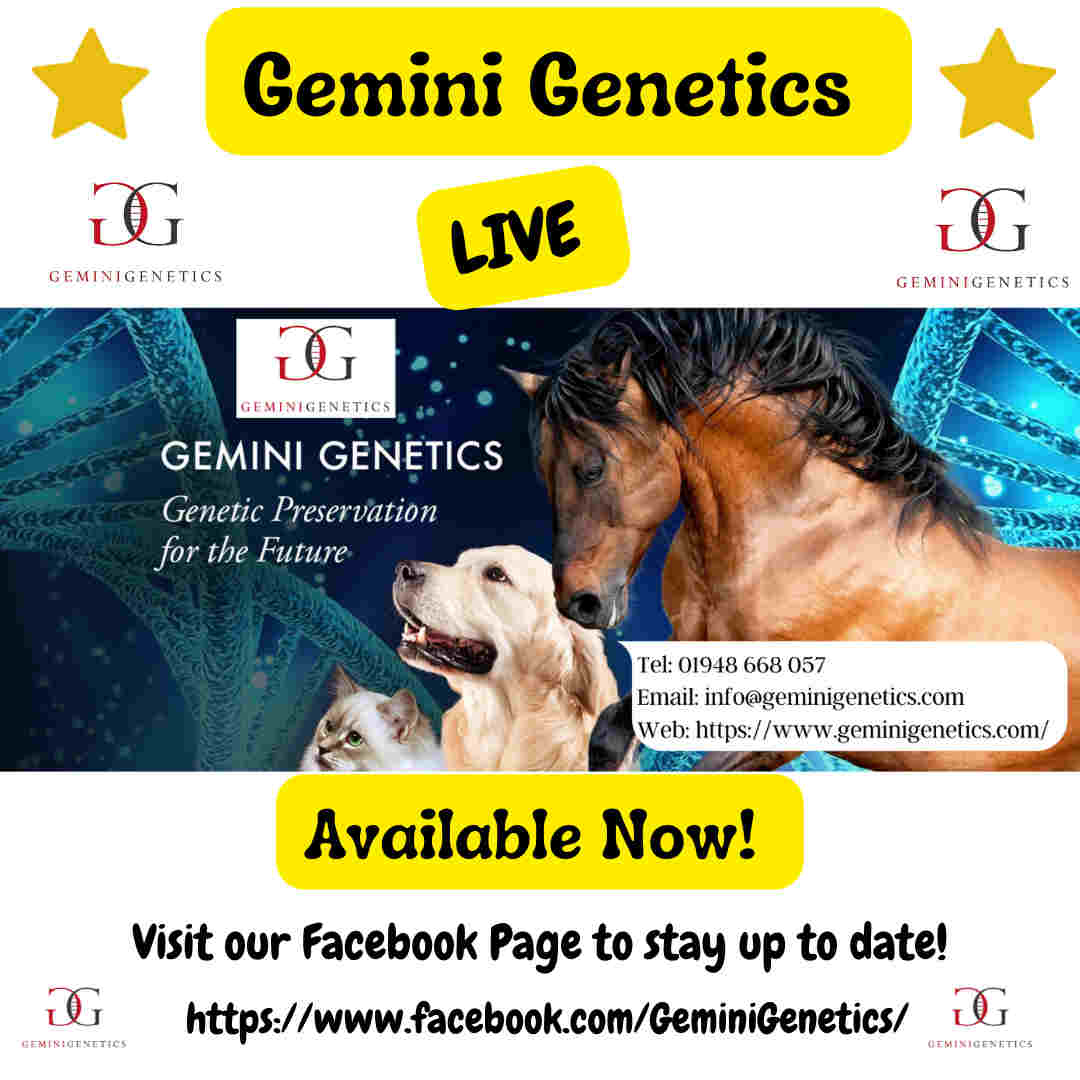 Welcome To Gemini Genetics! Available Now!
Excited to announce the start of our in person, virtual 'Welcome to Gemini Genetics' series!! Where we will start to show you inside Gemini Genetics to see our amazing facilities, meet the team and most importantly, learn more about pet and equine genetic preservation and cloning and lots, lots more!
Be sure to like and follow our Facebook page to keep up to date, with what we hope to be regular weekly videos so you can start to learn more about this exciting and new area of animal reproduction!
Gemini Genetics
– UK Pet Genetic Preservation & Cloning, in association with
ViaGen Pets
!
#pets
#genetics
elite kennel
#cloning
#FacebookLive
#Aboutus elite fertility 
#AboutUs2022
#new
#newseries
#cats
#dogs
#horses
#equine elite kennel fertility 
#britishbreeding
Stallion AI Services
#puppies
elite kennel fertility
#kittens
#dogslife
#dogsofinsta
#timetotalk elite kennel fertility
#catsofinsta
#foals elite kennel fertility
#foalsof2022
#stallions
#thursday
#elite fertility
#EuropeanChampionships
#elite kennel fertility
#love
#lastinglove stallion ai services elite fertility