Toolkit of Technologies – Savour Our Canine Rare Breeds!!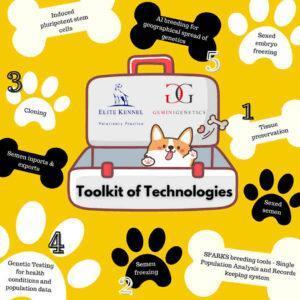 The rate at which we are losing some of our beloved canine breeds is truly saddening, these beautiful dogs need our help now more than ever! That's why we are teaming up with our sister company,
Elite Kennel Fertility
, to host a Rare Breeds Dog Day, Using Science to Save Our Breeds.
Within which, we will showcase a toolkit of current and future technologies available to help save rare breed animals from extinction.