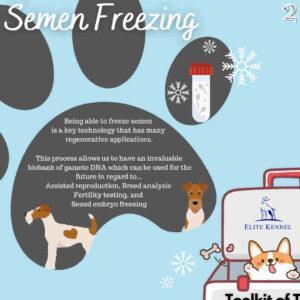 Dog semen freezing is a great tool in the fight against declining canine populations!
By being able to preserve the DNA within these individual gametes today, the biobank produced can be used for many different regenerative technologies to help our future dog populations thrive. Canine s
emen freezing can be applied to assisted reproduction techniques, statistical breed analysis, fertility testing, and sexed embryo freezing!
Our Rare Breeds Need Us Now More Than Ever!
SAVE THE DATE! For our Rare Breeds Dog Day – 25.03.2023