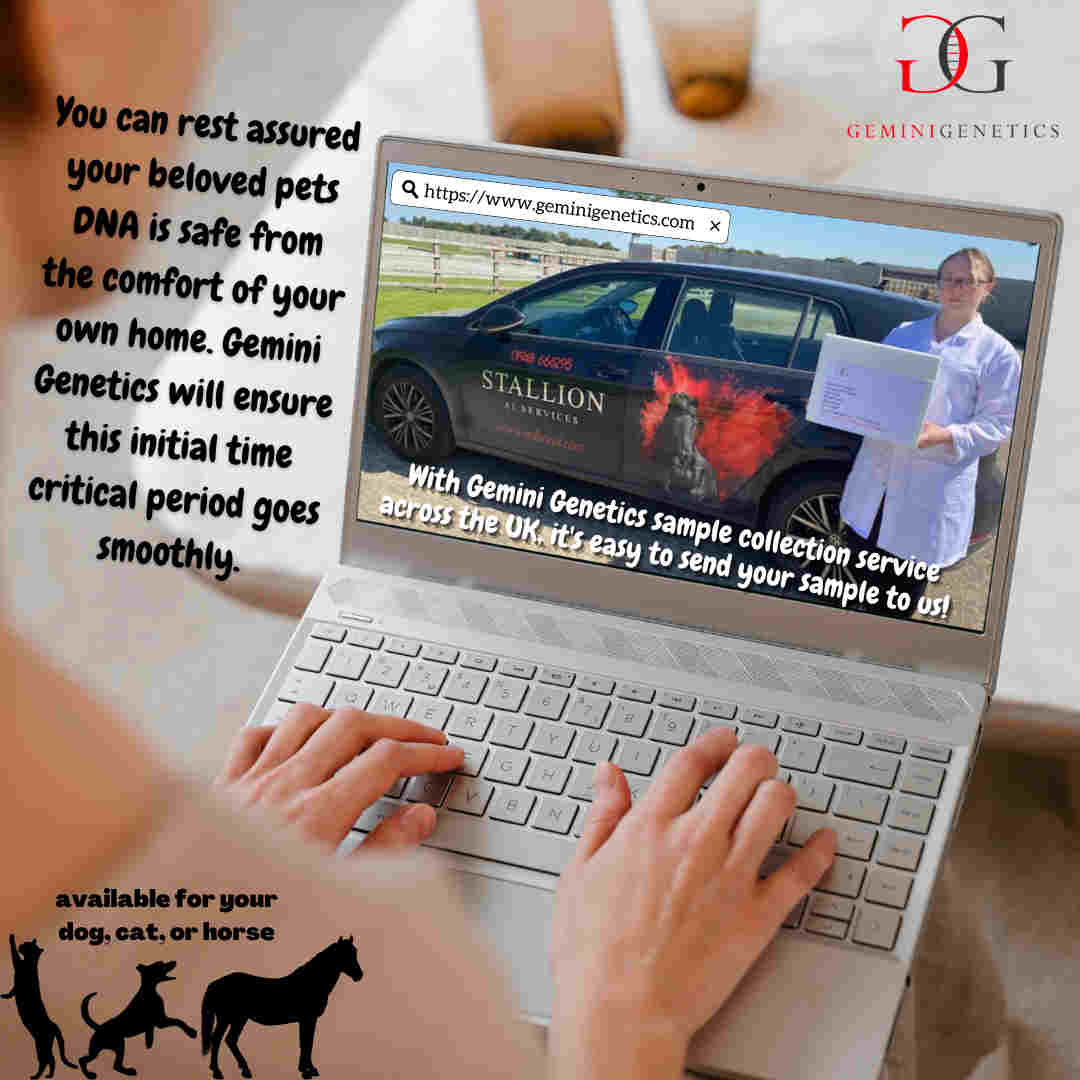 Sample Collection Service!
Sample Collection Service!
At Gemini Genetics it doesn't matter where you are in the UK, our services can come to you!
We understand that many people who come to us are in the middle of a difficult situation, and so, we at Gemini Genetics would like to ease your struggle.
For UK residents, we offer a pick-up service to collect your animals' samples from you. Ensuring quick and safe transit to our centre for the time critical genetic preservation process! Thank you to our sister company, Stallion AI Services, who kindly permit use of their company car for our important time critical journeys!