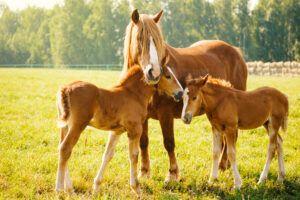 Preservation of the UK's rare and endangered equine breeds is a significant component of Gemini Genetics.
Tissue banking and cloning provides an effective way of preserving population genetics and reintroducing genetic diversity to closed populations, without the need for cross breeding.
Preserved tissue samples may also be capable of future modification to sperm and egg producing cells, so enabling active breeding schemes in addition to bringing back individuals from previous generations.