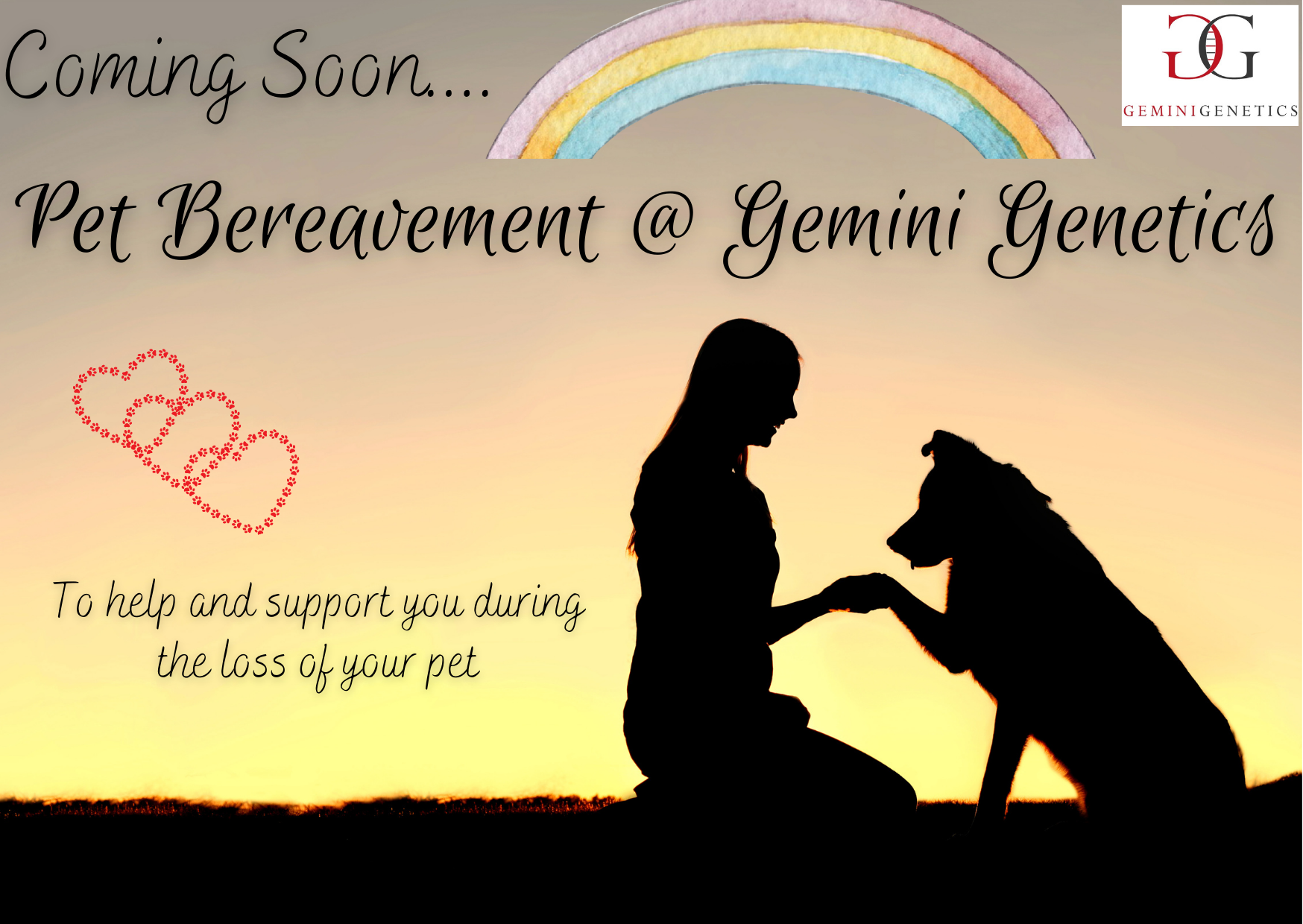 Coming Soon – Pet bereavement advice and support at Gemini Genetics
At Gemini Genetics, we understand the impact of losing a pet. And as we enter our clients lives at this stage in life, we want to be sure we can help you not only with genetic preservation, but also help and support you through your loss.
So look out for the launch of our bereavement support page later this year. To help and support you during the loss of your pet.