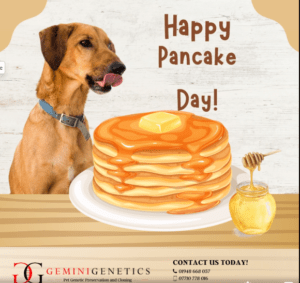 Happy Pancake Day! Pancake Day For Dogs!
Did you know, around 52 million eggs are used on pancake day! Better get crackin'!
And pancake day doesn't need to just be for humans! Dogs can enjoy pancakes too, with dog safe recipes such as these available from the Dogs Trust.
Happy pancake making, flipping & eating!
uk pet cloning uk dog cloning can i clone my dog? Where can i clone my dog? UK dog cloning Pet cloning dog cloning pet cloning UK