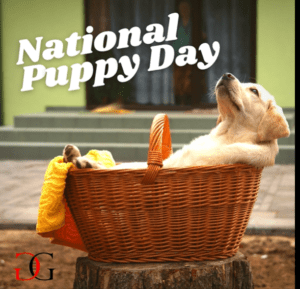 Happy National Puppy Day!
Did you know the largest litter of puppies ever was born in the UK? An amazing 24 puppies were born to Mastiff Tia in 2021. Ouch poor mum!
If you have a puppy right now make sure to show them some extra love and attention today! Even if they can be a handful sometimes, their cuteness always makes up for it!