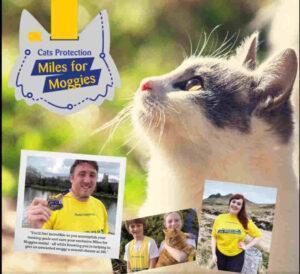 Cats Protection
are looking for cat-lovers across the UK who want to achieve something amazing! So take on Miles for Moggies this May! Choose from a 5k, 10k, half marathon or marathon run!
You can take part anywhere! All you need is some running trainers and a way to track your miles. You can go at your own pace and combine running, jogging and walking to complete the distance.
You can even nominate any local Cats Protection branch or centre to receive 100% of the funds you raise from your challenge, helping the cats in your area!