Kennel Club Bake Off! Bake Off For Dogs!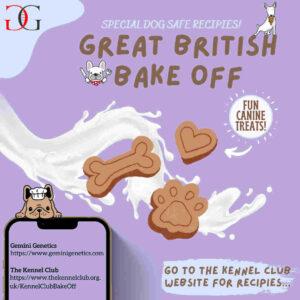 As the Great British Bake off is now well underway, I'm sure many of you love to get involved in the culinary challenges of each week! But have you ever considered that your canine companions can be involved too, and have a little tasty treat along with you?
The Kennel Club Bake off is a chance to put those baking skills to the test to create some lovely dog safe treats that any pup won't be able to resist!