Horse Cloning! Clone My Horse!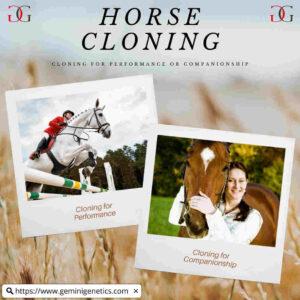 By recreating the complete genetic set of a proven performance horse, you are providing the cloned horse with the genetic building blocks to achieve the same proven success as the origi
nal!
If performance isn't something you're looking to achieve via cloning, simply just the love you have for your horse is enough. Gemini Genetics is here to help maintain that amazing human-animal bond.