Happy Sunday from Gemini Genetics!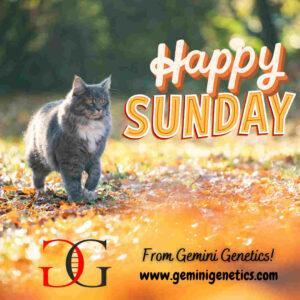 After a busy week make sure to take your time and appreciate the beauty of this new Autumn season with that beloved animal in your life! Our team here at Gemini Genetics sure will be!
But don't worry, were always here if you need us! Our out of hours emergency line is available 7 days per week – Tel: 07710 778 016.