Happy National Black Dog Day!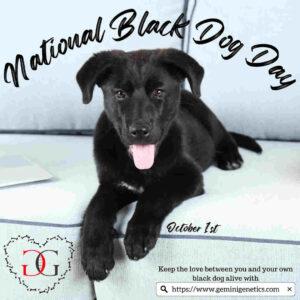 National Black Dog Day!
Throughout folklore, the black dog was seen to have many negative connotations, and so unfortunately, they are often less popular than other colours. But as those of us with a black dog know, there just as friendly and cuddly as any other!
So don't forget to show some love and appreciation to a black dog in your life!