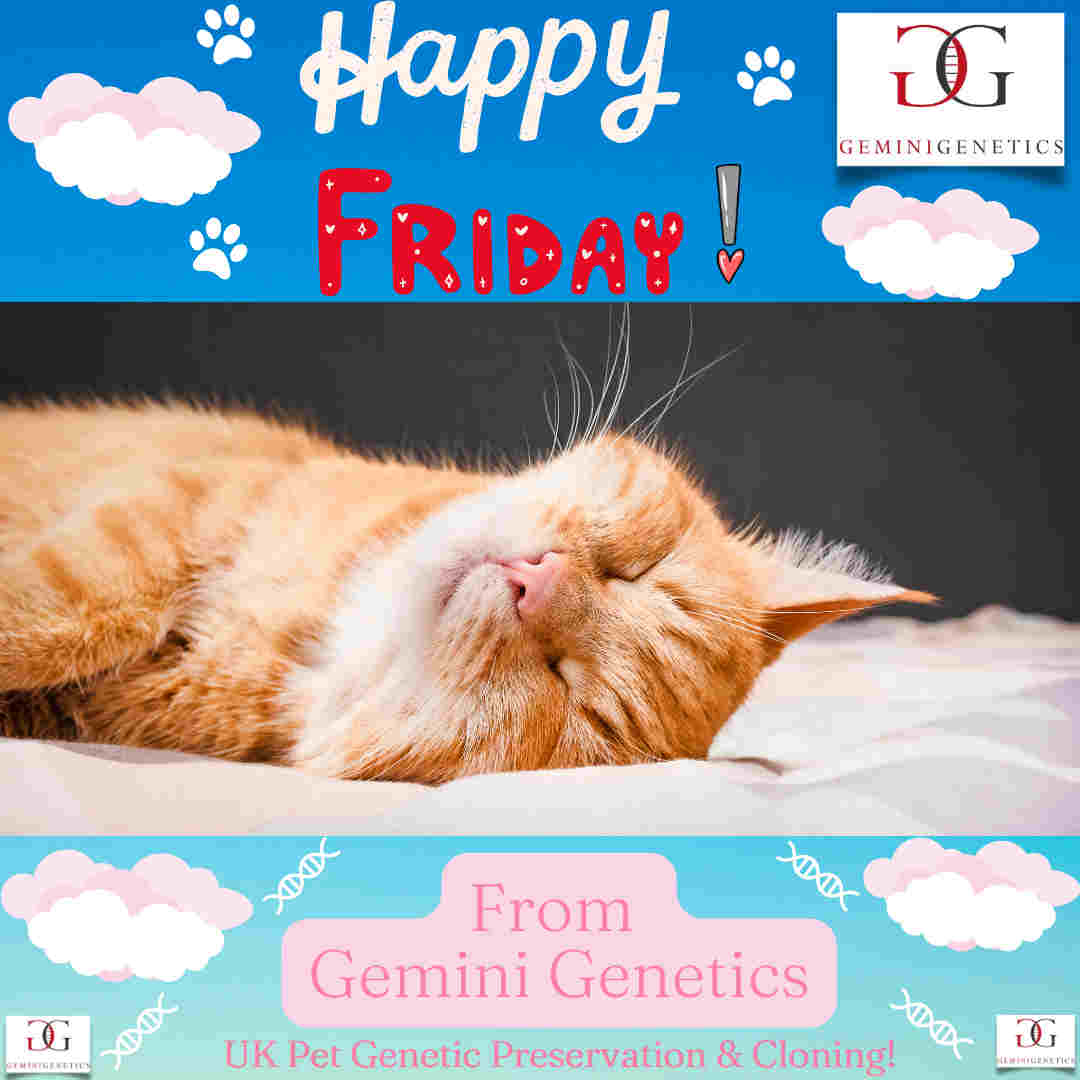 Happy Friday From Gemini Genetics!
After another busy week, our team may well be looking forward to a well-earned rest this weekend!
But do not worry, if you need us, our out of hours emergency line is available 7 days per week – Tel: 07710 778 016.
We hope you have had a good week and have a great weekend to look forward to!
Gemini Genetics – UK pet genetic preservation and cloning, in association with ViaGen Pets!
#pets #genetics #cloning #cats #dogs #horses #puppies #kittens #foals #Foalsof2022 #dogbreeder #dogbreeding #dogsofinsta #catsofinsta #friday #britishbreeding #britishbreeder #weekend #fridaymood #fridayfeels #internationalcatday #internationalcatday2022 #love #animalfamilies #animalfamily #lastinglove