Did you know, cloning can create genetic diversity?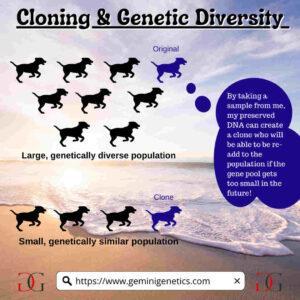 As the given population of an animal declines over time, unfortunately, so much of the genetics can be lost forever!
This irreversible loss in genetic diversity throughout the entire population can cause many health and welfare problems, as regardless of whether the number of individuals increases again, the gene pool remains reduced…
This is where cloning can help! By preserving the genetics of an individual from a population that is still stable and healthy, a small piece of that genetic diversity can be saved for the future. So, through cloning, we can then re-introduce genetics that would otherwise have been lost! Strengthening the population once again.