Canine Semen Freezing. Elite Kennel Fertility!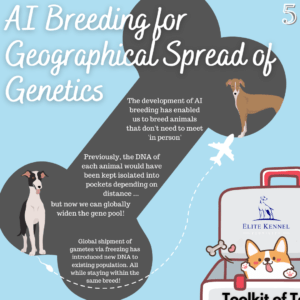 Canine Semen Freezing and AI Breeding for Geographical Spread Of Genetics 
By using AI breeding techniques, the need for dogs to be in close proximity in order to produce puppies is no longer necessary.
Previously, the DNA of dogs across any given breed would have been segmented by distance, reducing the diversity of each isolated population.
But now, by freezing the gametes from different populations all around the world, the global gene pool can be widened! All while maintaining the genetics of the breed.