Canine Rare Breeds. Irreversible Loss with Major Implications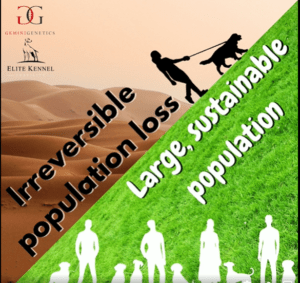 With the steady population decline that has been shown in our canine rare breeds, the irreversible loss in genetic diversity cannot go unnoticed!
To keep these breeds sustainable for the future, we need to be able to stop the shrinking of the gene pool. Healthy puppies maintain a healthy future. Its Time To Take Action!
Keep up to date with Gemini Genetics and Elite Kennel fertility to be able to better understand which technologies are becoming available to help save these breeds in the future.