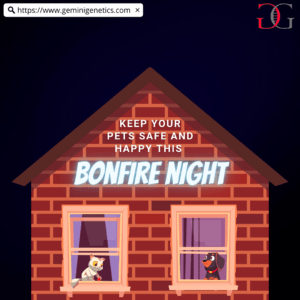 Although fireworks will be a fun and exciting sight for many of us this bonfire night, don't forget that for your pets it can be scary and confusing time. Many animals can become anxious during this season, but there are measures you can take to help prepare them:
1. Avoid household firework displays – communal displays that are away from housing are a much more considerate and safe way to enjoy fireworks
2. Close windows and curtains throughout the house to minimise the loud bangs of any fireworks that do occur within your area
3. Make a safe space for them – give your pet somewhere they can retreat to if they do become scared
4. Play some relaxing music or consider calmers such as Feliway (for cats) or Adaptil (for dogs)
5. Stay with your pet and try and keep them busy on a positive and happy activity e.g. play time, food puzzles etc.